Real Madrid manager Zinedine Zidane has urged Cristiano Ronaldo to focus on Saturday's El Clasico versus Barcelona as contract discussions could be delayed until after the winter break. The Portugal international is deemed to be unsettled at the European champions after overseeing the likes of Lionel Messi and Neymar earn bumper deals at Barcelona and Paris Saint-Germain respectively.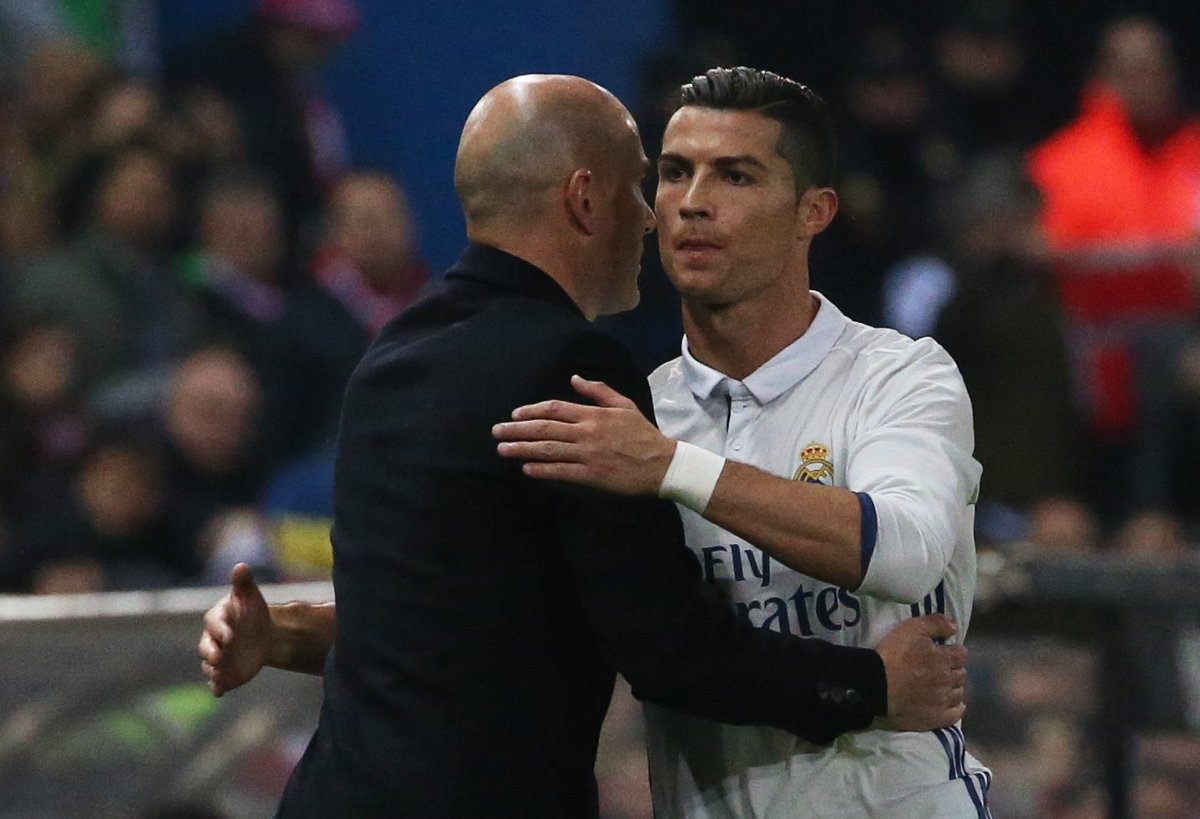 Speaking in the lead-up to the Barca clash, Zidane stressed that Ronaldo is fully fit for the encounter, and he expects the Portugal international to maintain his focus on the fixture. Meanwhile, the Frenchman added that the 32-year-old deserves every bit of respect from the Bernabeu giants, and he is prepared to discuss a suitable extension after the turn of the year.

He told reporters: "He is 100 per cent [fit] and that is what interests me. I'm not going to go into everything before the game, that is not the issue. What Cristiano has to think about is the match. It's the same for everyone. What I think is that Cristiano, what he has done and what he is doing, deserves all of the club's respect, but only after the winter break will we talk about it."
Ronaldo has not been in the best of form in the Spanish La Liga, where he has netted just four goals in the space of 11 games, but his commitment cannot be doubted having tested the goalkeeper at least twice on his average in each of those games.
The Portuguese recently secured his fifth Ballon d'Or accolade, and Zidane has previously suggested that he would like the attacker to commit his future to Los Blancos for the rest of his career. Ronaldo is deemed to be disappointed with the lack of support during his tax-evasion allegation earlier in the summer, but talks over an exit look farfetched with his current deal only due to expire in 2021.