https://pbs.twimg.com/media/FAyXRTRWYAAeEnx.jpg
Spanish La Liga leaders Real Madrid made it two successive defeats in all competitions following the defeat at the hands of hosts Espanyol in the league. Real Madrid were beaten 2-1 by the Catalan club as they suffered their first defeat in the Spanish La Liga this season.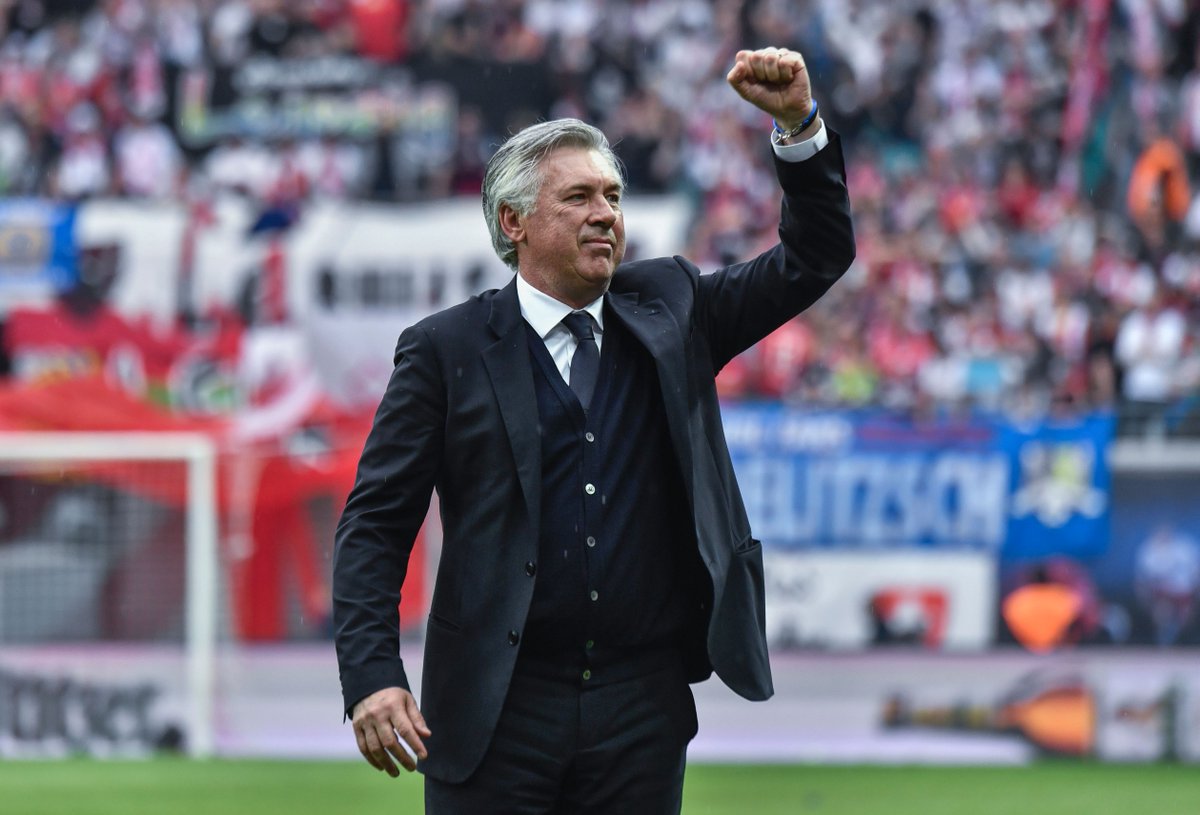 Carlo Ancelotti began his second spell as the Real Madrid manager this summer and he made a great start leading the Spanish capital club to the La Liga summit plus the slim 1-0 win over home team Inter Milan in their Champions League opener.
Ancelotti and Real Madrid were having a very good start to the season until they were stunned by lowly Sheriff Tiraspol FC of Moldova in the Champions League. Sheriff maintained their lead at the top of Group D thanks to a shocking 2-1 away win over Real Madrid thanks to the late goal from Sebastien Thill. The Luxembourg player scored the winner with one minute left on the clock.
The defeat to Sheriff Tiraspol was then followed by a surprising defeat to Espanyol. Real Madrid also lost to Espanyol by the same scoreline recorded against Sheriff Tiraspol. Raul de Tomas scored the opening goal of the game on 17 minutes and the goal was able to give Espanyola slender lead at the half-time break. Ex-Barcelona player Aleix Vidal added a second goal for the Catalan outfit on the hour mark. Real Madrid striker Karim Benzema then halved the deficit for his team on 71 minutes to take his attacking output to nine goals and seven assists this season. His goal turned out to be a consolation as Real Madrid were unable to secure at least a point.
Leaders Real Madrid began the latest set of games with a one-point lead but that advantage evaporated thanks to the defeat to Espanyol. Real Madrid were able to maintain top spot despite the defeat but they have the same points (17) as city rivals Atletico Madrid and Real Sociedad at the top of the standings.