In the world of football, winning the treble is an accomplishment that only a few clubs have been able to do as it's something which is not easy to accomplish.
The Spanish side Barcelona has already achieved this feat on 2 occasions. The first time that Barcelona reached this feat was way back during the 2008-09 season but they repeated this accomplishment in the previous season in the 2014-15 season.
Even though this was a huge achievement, Luis Enrique is aiming to surpass what he did during his first year in charge of Barcelona.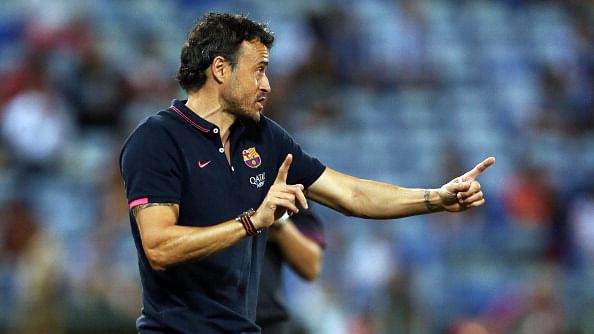 During the first season that Luis Enrique was in charge of the Spanish club, he won the treble but he wants to do even more in the next few years.
In a press conference, Luis Enrique announced some of the things that he wants to reach with Barcelona as he told reporters: "The treble is now in the past, now we are interested in six trophies. Barcelona won La Liga, Copa Del Rey and the Champions League last season. It was the club's second ever treble trophy-winning season."
"Second seasons are usually better. There is the base work and I am convinced that the team can improve in several aspects. The motivation is there to be better than our opponents via continual development, if you stand still you get burned."
The attacking partnership which is formed by Neymar, Luis Suarez and Messi is considered to be one of the best offensive combinations in Europe – you can almost guarantee that Barca will be favourites on the StanJames live bets index to be the next team to score – no matter what the score is or who they are playing?!
Not many changes are going to be made in the team of Luis Enrique as he already has a star studded squad with some of the best players in the world in each position and Enrique isn't in need of splashing out a lot of cash in the summer transfer window, even if Enrique did sign a player in the summer that new acquisition can't play in an official match for Barcelona due to the transfer ban of the club which extends until January of 2016.