Luis Suarez says Barcelona are now relying on other teams to win the title race in La Liga if they are to defend the league title they won last year.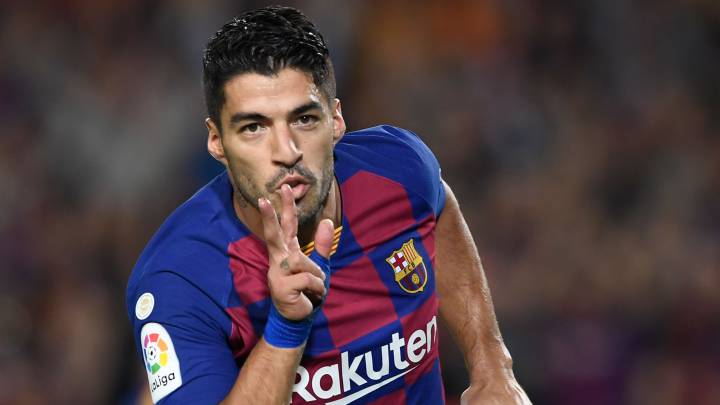 The Uruguayan forwardscored twice in Saturday's clash against Celta Vigo but it was not enough for the defending champions who dropped points for the second time in 3 matches and has left many questioning whether the current coach has what it takes to win trophies.
Goals from Fedor Smolov and Iago Aspas
– with a well-planted free-kick late on – earned a point for Celta Vigo, who many believe indeed could and should have won the game late on but Nolito wasted a glorious opportunity.
It was the Blaugrana's sixth successive trip to Celta Vigo in which they have failed to win and this particular one could prove one of the costliest – if Real Madrid beat local rival side Espanyol on Sunday, they will go two points clear at the top of the league table.
Suarez said the momemtum is now negative considering they were expected to retain the La Liga. Dropping two points and possibly dropping more means handing the title to their rivals. He says he hopes Madrid also drop point so things even out. If Madrid keep winning against rivals that include Getafe, Athletic, Alaves etc, then aside winning the league, the fans will turn against the club.